1998-02-21 Alexander M. Baldwin Ampitheater, Maui, HI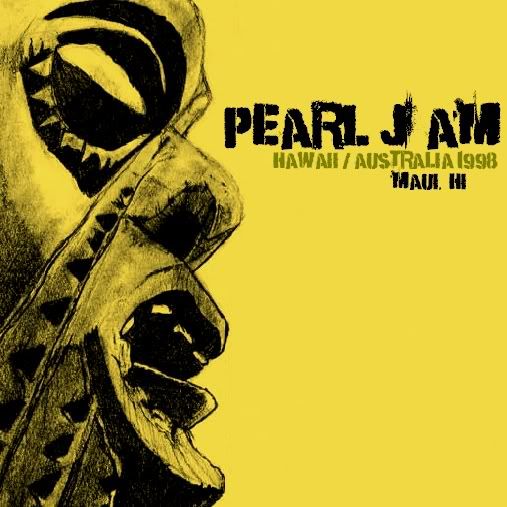 Show Info:
1998 Yield Tour Show
Set Length:
100min
Attendance:
5,000
Support Act:
Mudhoney
Main Set:
Do The Evolution, Animal, Hail Hail, Brain of J, Dissident, Faithfull, In My Tree, Wishlist, Off He Goes, Corduroy, Given To Fly, Even Flow, Daughter/(Noise of Carpet), MFC, Lukin, Immortality, Alive
Encore:
I Got Shit, Better Man/(Save it for Later), Around the Bend, State of Love and Trust
Show Notes:
The crowd tonight is more "friendly" moshy, and the band is totally into it and so is the crowd. From the slamming version of 'DTE' leading to 'Animal' to the final, awesome 'State' this show is perfection. Eddie is in a "great, great" mode and Mike is totally out of control, his eyes closed and face turned upward during 'In My Tree.' Jeff plays part of the show without a hat (*gasp!*) when it is blown off by the wind. Stone again plays bongos and congas on Even Flow. Great show.
Download Links (FLAC):
1.
http://www.megaupload.com/?d=HM51IJLZ
2.
http://www.megaupload.com/?d=URQB3XL5
3.
http://www.megaupload.com/?d=NF78V0CM
4.
http://www.megaupload.com/?d=XDB7WHG2
Download Link (mp3):
http://www.megaupload.com/?d=AUKP4IFZ
Download Link (Artwork):
http://www.megaupload.com/?d=X1FHDA8B
Source Info:
Sonic Studios > Sony TCD-D7 > DAT @32k > CDR > dEQ > CDR > SHN > foobar2000 0.8.3 (converted and bitverified identical) > FLAC